Dear Patients,
I am writing to you with mixed emotions as I share a significant decision that I have made. It is with both sadness and anticipation that I announce my retirement, which will take effect at the end of this year.
After much introspection and contemplation, I have come to the conclusion that it is time for me to step away from my medical career and embark on the next chapter of my life.

Throughout the years, it has been an immense privilege to provide care to you and, in some cases, even to your daughters. The realization that I have cared for generations of your families, from childbirth to menopause, is both humbling and rewarding. It has been an incredible journey, and I have cherished the trust you have placed in me to guide you through your healthcare decisions.

As I reflect on my career, I am reminded of the moments that have defined my profession. From the joyous occasion of welcoming your newborns into the world to the relief of sharing successful surgery outcomes. Over the years, I have truly enjoyed catching up with you and your family at your annual exams.

One of my treasured holiday traditions is opening your family cards. I derive genuine pleasure from the delightful challenge of identifying the families captured in those photographs while first focusing on the children I delivered. I have also saved all your "Thank You" cards. I plan on re-reading them all throughout my retirement.

Now, as I transition into retirement, I eagerly anticipate spending more quality time with my own family and exploring new avenues and interests that life has to offer. While this decision was not made lightly, I am confident that it is the right choice for this stage of my life. I am choosing to retire at the age of S9, a decision that holds deep personal significance. This age marks the point at which my father passed away, and his passing is what initially led me to pursue a career in medicine. I was just 16 years old when he left us, and the time I spent with him in the hospital was a pivotal moment that inspired me to enter the field of healthcare. As I enter this new phase of my life, I am driven by a desire to live the life that he should have had, considering all the sacrifices he made for our family.

I want to assure you that I am dedicated to ensuring a seamless transition. My partners are more than capable of continuing your medical care with the same commitment and quality you have come to expect from Progressive Care for Women. I have the utmost confidence in their abilities, and I encourage you to stay with the practice as you will be in excellent hands.
Thank you for allowing me to be a part of your healthcare journey. It has been an honor and a privilege to serve you over the years. I will carry with me the memories and relationships I have built with each of you as I move forward into this new phase of my life.

With heartfelt gratitude and warm regards,
Gregory Chen, MD
Self-Verified Patient Yelp
Welcome to our practice
Progressive Care for Women is a boutique gynecologic practice and medical spa in downtown Chicago, affiliated with Northwestern Memorial Hospital. Our office has created a compassionate environment where you will feel comfortable from the time you check in until the time you leave.
Our practice is dedicated to optimizing your health and well-being by adhering to the following principles: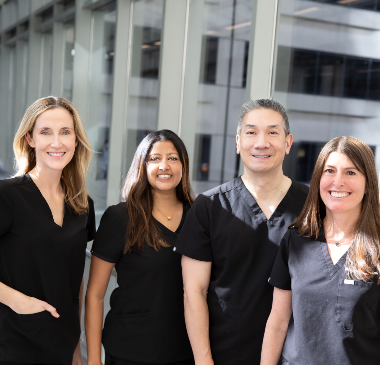 Assisting you with a caring and educated support staff
Understanding the value of your time
Minimizing wait times Scheduling without over-booking
Promptly taking and returning telephone calls
Ensuring accessibility to medical staff via our patient portal
Providing up-to-date medical treatment
Offering the most technically advanced procedures available
Personalizing care for each patient's unique needs
Emphasizing patient education to help you make informed decisions
Established over twenty years ago, Progressive Care for Women offers compassionate, personalized care for women throughout their lifetime. To schedule an appointment, call or use the convenient online booking tool today.
Summer Bodies Are Made Now!
No Downtime!
No Surgery or Incisions
No Exercising
No Dieting
FDA-cleared!
Major Insurances Accepted
If you have any further questions regarding insurance, please give our office a call. Thank you!
Words from our patients
"Very good experience with Dr. Chen and staff. They are quick to get you in and out while not rushing you or the process. I'm very happy."

"This review is long overdue. I have only been here once so far, but everyone (including the office staff) was incredibly warm, friendly, and informative. "

"We highly recommend them. I remember looking forward to going to my visits even my husband was impressed."

"Very personable and respectful of appointment times. I don't feel rushed and I haven't had to wait long to go in for my appointment. "

"I can't say enough about how wonderful my visit was. It was my first time there and she took the time to get to know me and listened to everything i had to saw. "

"Absolutely love this practice! I have never been to an office that is well organized like this one!"
Location
Progressive Care For Women
676 North St. Clair, 1800
Chicago
,
IL
60611
Phone:
312-573-3700
Fax:
312.573.3705